Organic
and
Local
Products
Want organic and fresh vegetables?
Passionate about plants in general, Claire and Samuel diversified in 2015 and now also cultivate varied, seasonal and AB-certified vegetables, which they offer on site and to order. Since 2017, they transform some of their aromatic and medicinal plants (entirely by their care) and offer them in sachets for infusions, culinary preparations or other.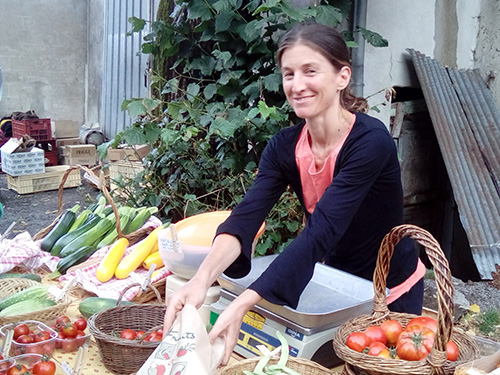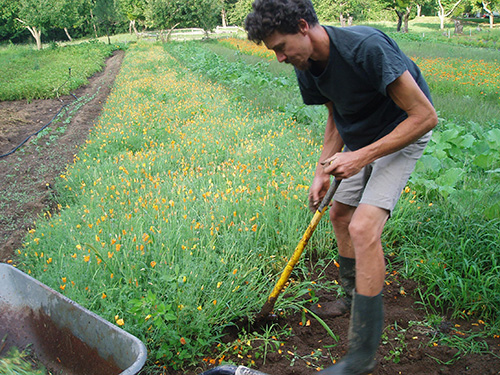 Want to taste the good meats of Ardèche?
Organized in CUMA (Cooperative for the Use of Agricultural Equipment), local breeders offer each week their various products prepared in the cutting room located on the property.
Other essentials not to be missed: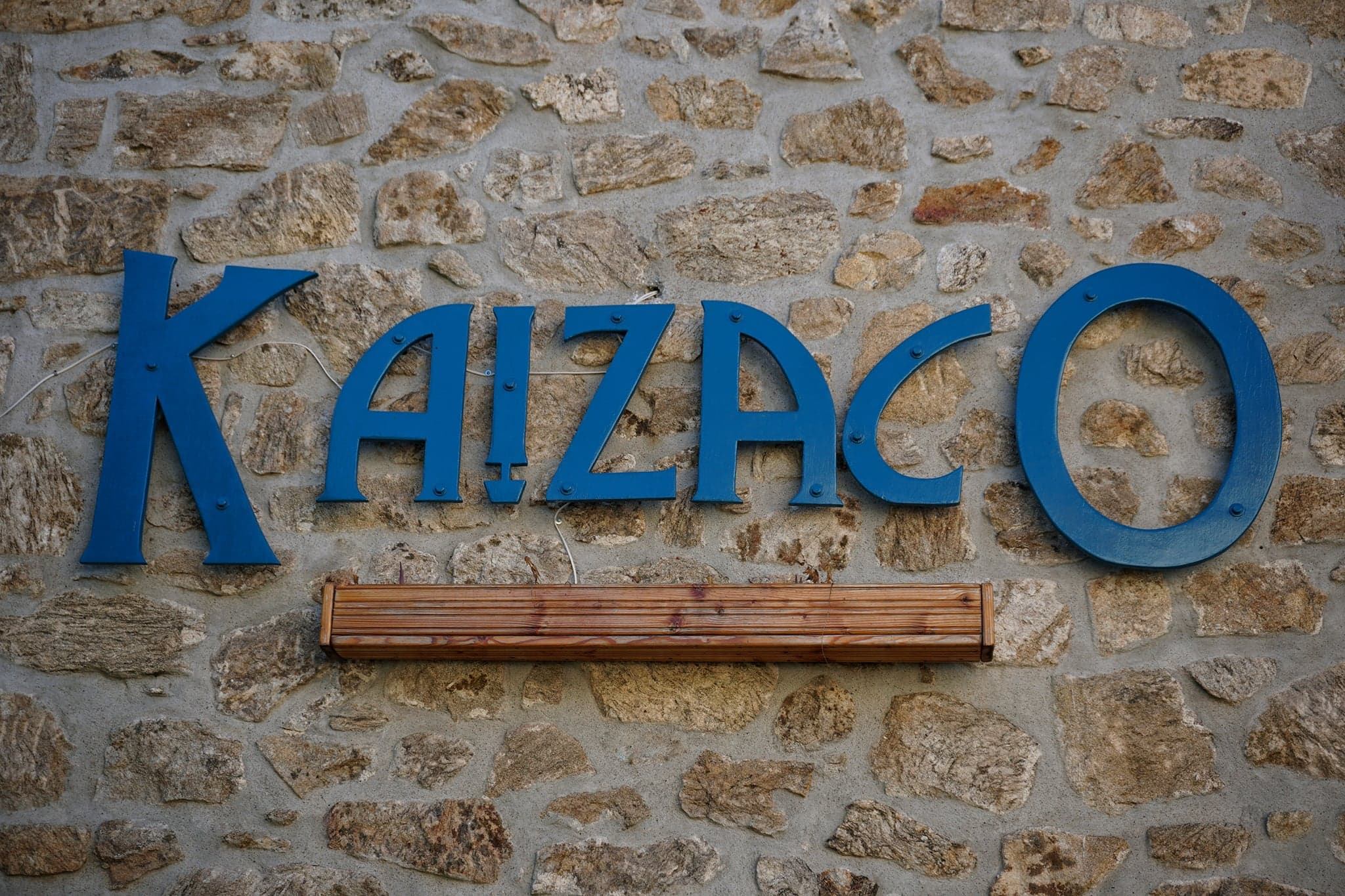 « Kaizaco »
Kaizaco, Qu'es aquo ? The beauty of the landscape and the breathtaking view? The freshness and quality of the products? The inventiveness and the generosity of the receipts? Yes of course but not that ...
Kaizaco is above all Léonor's passion for this unique terroir that she will make you discover throughout the seasons through creative and tasty dishes. It is also a dream that comes to life. There is no menu or menu here, the meal offered changes every day, for more freshness, and according to the chef's desires!
Concerts are also organized regularly. Finally, Kaizaco is also conviviality and exchange in the heart of an authentic Ardèche village.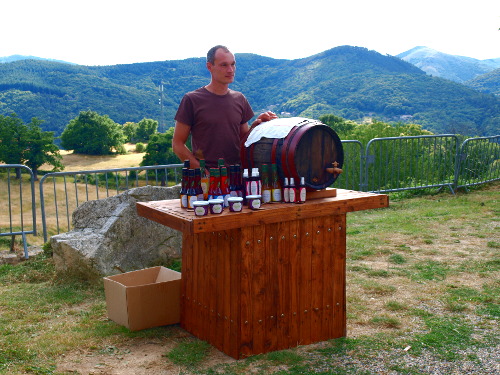 Petit Sylvain Es Vinaigrerie
Company created in 2009 reviving the old profession of "saucier" today practically disappeared.
By appointment you will visit the vinegar factory located not far from the campsite. Sylvain will tell you passionately about his job and will show you his different preparations.
Red wine vinegar made in oak barrels, Red wine vinegar with shallot, White wine vinegar with blueberry, White wine vinegar with tarragon, Honey chestnut vinegar, Organic cider vinegar, Mustard with 'old, Fine mustard, Pickles, ...
Le café des Serres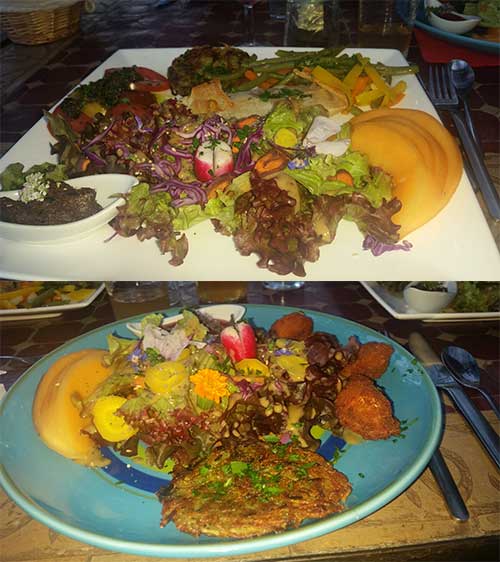 Cécile and Fabrice welcome you to this airy, peaceful and intimate place. You will then discover these small terraces clinging to the rock of Antraigues, offering a unique view of the surrounding valleys.
You will taste a simple cuisine, designed with local products.
The Café des Serres offers the "Flavors and dessert of the day" formula, served for lunch and dinner.
Artisanal syrups, ice creams and craft beers ... Reservations recommended (fresh products!)
Carré randonneurs: information, consultation of maps and topo-guides, advice and design of personalized itineraries.
Artistic stopovers: regular presentations of artists from here and elsewhere (paintings, photographs ...).
Culinary specialties:
African cuisine
Traditional french cuisine
Vegetarian cuisine
Offers "homemade" dishes
La Peruchelle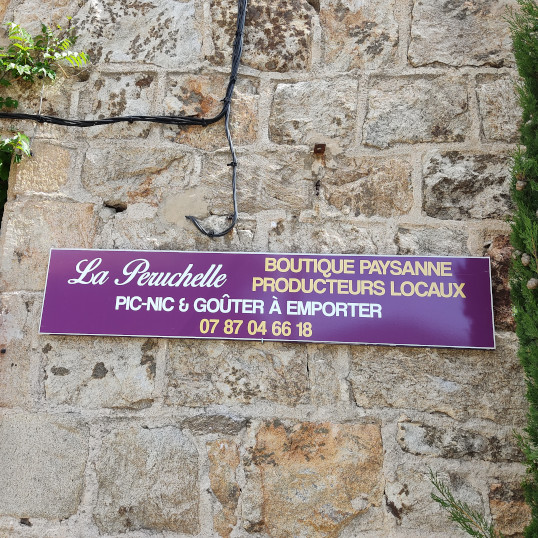 Simone Sévikian moved to Aizac in the hamlet of La Coste at the end of 2016. She opened a small shop where she sold wool (merino and mohair) and other derivative products that she produced on her own. operation.
Since this Saturday, June 5, she has expanded her shop by adding mainly local products: jams, honey, vinegar, herbal teas, cold meats, cheeses, bread, etc.
Hikers, cyclists, local population will find in this shop, not only something to eat but also a pleasant person who likes the contact.
The boutique is open every day except Monday.